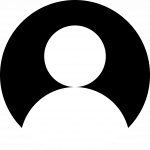 ANIL KUMAR
UNEECO Group has been a pleasure to work with and we look forward to do more business . We would like to record our sincere thanks and appreciation.
General Manager, Mandi Trading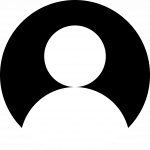 Sushimon karunakaran
We have enjoyed working with M/s. UNEECO Group of Companies for our business needs. We found their products and services are meeting the quality and standard as insisted by reputed clients. We are much delighted to enhance the the business relationship to higher level as one of our key trading partner.
Finance Manager, Al Ahlia Contracting Co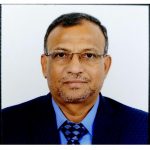 S.Inayadullah
We thank you for your wonderful service with our company and we always appreciate your prompt attention on timely deliveries of the materials and technical support towards our satisfaction. Owing the impeccable service provided by you,we are glad to extend our business relation in future. We would like to thank you again and look forward your same service and supports on many of our upcoming projects.
Managing Director, Crown Electro Mechanical Services W.L.L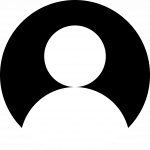 Salman Awal
We deal with Awal Electric past 15 years ago and we fully satisfied with their services without any issue.
Sr. Buyer, Comsip Actemium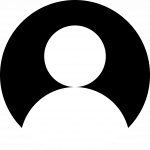 Hatem Yahya
We are very much glad & happy to express our happiness for your company products, technical support, management support & prompt services for any emergency situation related to LV Panels (Main Panel, Motor Control Centre, Submain Panel, DBs). Keeping in mind the quality, reliability, durability, continuity, and safety which make us satisfied of your services especially it is supplied to a Hospital. Thanks to UNEECO & looking for your continuous support.
Ministry of Health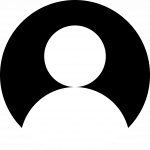 G.Ravishankar
Our sincere appreciation to the UNEECO team for their time & efforts in fulfilling our requirements of any magnitude, in turn making our efforts more success and valued with our renowned clientele in Bahrain. Their extraordinary and professional approach in executing works from conception to completion deserves all accolades.
Contracts Manager,Two Seas Electromechanical Services
Redha Ali Mohamed
Universal Electro-Engineering Co. B.S.C. (UNEECO) has an excellent relationship with the Bank which spans to almost 30 years. Throughout the years, the Company has been a stable partner with an established & excellent track record. The Bank is very satisfied with the relationship and we view this as a long term strategic relationship. We wish the company and its management all the best.
Group Head, Corporate Banking, Ahli United Bank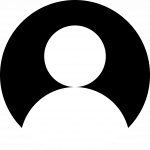 KABEER A C
We are dealing with M/s. Awal Electic for the past 15 years. We are satisfied with their good job.
Purchase Department, Al Ahlia Contracting Co.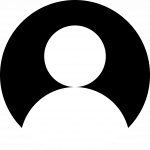 Nasser Salah Altattan
UNEECO is an exceptional company to deal with,unique type of manufacturing company,the owners are trust worthy well known businessmen on the island.In addition to the professional treatment and services the staff have to offer to the Bahrain market.It is really a made in Bahrain manufacturing company that we are proud and honoured to have in Bahrain.
Head of SME/Commercial Banking - Corporate & Institutional Banking, Bahrain Islamic Bank
Sushil Arunrao Murti
UNEECO Group has been one of our major suppliers for RMUs, Transformer, LV Switchgears, UPS, and Generators etc., for all important projects. We have found them technically competent and very accommodative during execution of works. UNEECO always maintains high standard quality in their products and ensure timely delivery to complete the project. We at PCC treat all the subcontractors & suppliers as our partners for the works to ensure successful completion of the project of the highest standard and UNEECO has always lived up to our expectations. We wish them success and bright future.
Director of Procurement and Estimation, Poullaides Construction Company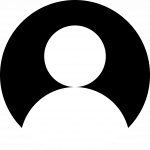 Vinoth Sakthivel
I really appreciate Bahrain Computer Support Centre (UNEECO) for your team's excellent performance of maintaining our UPS and CCU throughout the AMC Period. Your team were thorough professionals and their level of service and dedication while performing the maintenance is commendable.
Sr. System Administrator Information Systems Division, Customs Affairs | Ministry of Interior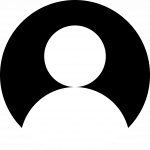 Yousif Mohammed Redha Kandi
Our server cooling system and ups have been maintained by BCSC In a perfect manner for more than 18 years, during which they have shown professional service and planning.
Head of IT, COURT OF THE CROWN PRINCE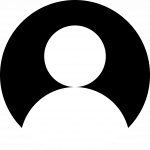 Marcus Jänsch
As a leading manufacturer for mission-critical cooling solutions, STULZ attaches particular importance to an excellent network of partners. BCSC and STULZ have jointly developed a strong partnership since 1998 to become the leading supplier of precision air-conditioning systems in Bahrain. When it comes to mission-critical applications, there is a need for products and solutions that guarantee maximum system availability. With their professional team, BCSC is committed to providing customers with excellent service and the latest technological solutions on the market. No matter how challenging the task may be, be assured that the BCSC product- and service team will manage it. We at STULZ are happy about the partnership with BCSC and look forward to further productive and successful years together.
Sales Manager, STULZ GmbH, Germany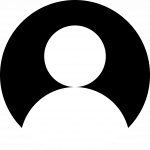 Eng. Saleh Kh. Behbehani
UNEECO is a professional company to work with based on customer satisfaction.
Asst.Manager - Sales & Marketing Dept., Al-Ahleia Switchgear Co - Kuwait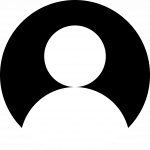 Eng. Esam Abdulqader
if I want to talk about UNEECO , short paragraph will not help , we start working with UNEECO over 8 years, we find all what we need in one place, we find quality, competitive price, technical support and after sales services, UNEECO is not single company, UNEECO is a group of company which give me a solution for HV, LV, generator, automation and other.
Global Power systems S.P.C - Bahrain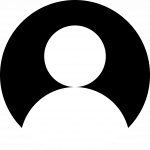 Henk Mulder
Hitec Power Protection is a leading manufacturer of Diesel Rotary UPS systems with a worldwide network of partners. In Bahrain Hitec partners with UNEECO, a locally owned, power solution provider. In UNEECO Hitec found a partner with a strong local presence, excellent capabilities and a global strategy. A proven formula for success.
Regional Sales Manager, Hitec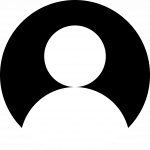 Jignesh Soni
Maritronics team always follows professional approach in design and execution of all the projects.
Business Development Manager, Qlite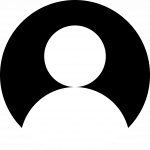 Suresh Babu
During our Long Term Collaboration we found your organization trustworthy, reliable and efficient in terms of delivering goods/services timely. The confidence in your ability to deliver quality products enhanced reputation before our valuable clients innumerous number of times. We believe the same competitiveness and professional integrity will be a core asset in the future growth of your business aiding allies like ours in the process.
Modern Mechanical, Electrical & Transport Co W.L.L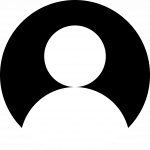 Pradeep Bhattathiri
WatchNET is a Canadian manufacturer of security systems and environmental monitoring solutions. Since its establishment in the year 2000, WatchNET did a lot of iconic project around the globe and especially in the Kingdom of Bahrain. Technical Protection Engineering, a division of UNEECO group is one of our strategic partners in the Kingdom. TPE has a well-trained and dedicated team for presales, sales, and project implementation. WatchNET could do a great volume of business through TPE. The technical excellence and perfect professionalism of team TPE is a true value addition to our precious customers. Let's move on together in close cooperation to achieve many goals by our commitment to our precious customers.
Regional Sales Manager, WatchNET, Dubai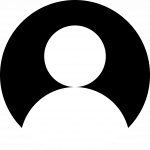 Marwan Mansour
I really appreciate Bahrain Computer Support Centre (UNEECO) for your team's excellent performance during execution of the Telecommunication System at the Medical Dental Replacement Clinic Project in US Navy NSA-1. Your team provided a professional level of service and dedication while performing the works for this project.
Bahrain Operations Manager, Contrack Watts
Ahmad Nadeem Khawaja
I am writing this letter to recommend the services of Universal Electro Engineering. During the past 30 years, our company has worked with UNEECO on numerous projects. Company offers high services with quality products. They are having connoisseur technical man power to handle services work at site and after sales activities. Having a large scale of manufacturing setup, UNEECO is playing its imperative role in supplying quality switch-gear panels and accessories to Bahraini market. Their focus is on product quality and customer needs. We are satisfied working with them and hopeful that our acquaintance will be stronger in coming years.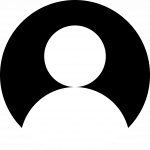 Raymond Manuel
'We convey our appreciation to your company for providing us with an excellent service at the Prime Minister Building & Gudaibiya palace.'